IMPORTANT INFORMATION REGARDING COVID-19
DEAR VALUED PATIENTS,

DUE TO THE CORONA VIRUS OUTBREAK, OUR OFFICE WAS CLOSED FROM MARCH 19TH TO APRIL 30TH, 2020. .

WE HAVE NOW OPENED OUR DOORS WITH A GREATLY REDUCED SCHEDULE FOR THE FORSEEABLE FUTURE.
THIS WAY WE CAN MAINTAIN STRICT INFECTION CONTROL STANDARDS.
OUR INTERACTIVE CONFIRMATION SYSTEM LISTS OUR CONTROL MEASURES SO OUR PATIENTS CAN CONFIRM OR CANCEL, AND THEN CALL TO RESCHEDULE APPOINTMENTS.
PLEASE CALL US IF YOU WOULD LIKE TO VOLUNTARILY CANCEL OR RESCHEDULE YOUR OWN APPOINTMENT. (805) 682-2618
WE ARE MAKING SOME NEW EYE EXAM APPOINTMENTS, BUT THE AVAILABILITY MAY BE GREATLY DELAYED.

OUR DOCTORS ARE ALWAYS AVAILABLE FOR URGENT EYE CARE AND PRESCRIPTION REFILLS.
THE OPTICAL SHOP WILL BE OPEN BY APPOINTMENT ONLY. THE PHONE NUMBER FOR THE OPTICAL SHOP IS (805) 687-0955
DR ZELKO'S PHYSICIANS EXCHANGE PHONE NUMBER FOR URGENT EYE CARE ISSUES IS (805) 564-6847
WE APPRECIATE YOUR PATIENCE DURING THIS DIFFICULT TIME. STAY SAFE.
DR. ZELKO, DR. NGUYEN AND STAFF
Our Address as of 6/1/2018:
1933 Cliff Drive, Suite 29 Santa Barbara, Ca. 93109
Located on "The Mesa" directly across from the Vons Shopping Center
SPECIALIZING IN COMPREHENSIVE EYE CARE AND SURGERY
Ophthalmology~Optometry~Optical Shop
Full Service Eye Care in Santa Barbara and Solvang, California
---








OUR MISSION
It is our mission to fulfill all of your eye care needs with efficiency and courtesy.
Main Address:
1933 Cliff Drive
Suite 29
Santa Barbara, Ca 93109
Phone: (805) 682-2618 Fax: (805) 682-0125
Optical Shop: (805) 687-0955
Hours of Operation:
Monday, Tuesday, Thursday, & Friday,
7:45 a.m. - 12:00 p.m. & 1:15 to 5:00 p.m.
Wednesday, 8 a.m. - 12 p.m.
Weekends Closed | Ample Parking Available
Our Main Santa Barbara office is located at:
1933 Cliff Dr. Ste 29
on the mesa, directly across from the Vons Shopping Center
The part time Solvang location is the office of Family Eye Care in the Valley Center Medical & Professional office building
2030 Viborg Rd , Ste 105
Solvang CA 93463
Their direct phone number is (805) 688-6612


DR. ZELKO
Steven Zelko, M.D. is a diplomate of the American Board of Ophthalmology who has served Santa Barbara County since 1990. Specializing in ocular medicine and surgery, he offers a wide array of optical service and is well-recognized and respected throughout Santa Barbara County.


DR. NGUYEN
Caroline H. Nguyen, O.D. is our full time Optometrist. She is also the Contact Lens specialist of our office. Known for her thorough, high quality care, she is ready to assist you with your needs.
TOM BROWN
Our Optician, Tom Brown, is here to help you with all your eyewear needs in a friendly and professional manner. Tom is a board certified Optician with over 26 years devoted to the
optical industry. 

Our Friendly staff is here to help you with all your eye care needs
Bio
Dr Zelko was raised with his two older brothers on the Big Island of Hawaii. He is married with two grown daughters and a young grandson.
Education
Prior to opening his practice, Steven D. Zelko M.D., Inc., Dr. Zelko attended the University of California, Santa Barbara. After receiving his undergraduate degree, he went to medical school at the John A Burns School of Medicine at the University of Hawaii, Manoa. He then pursued his Ophthalmology specialty residency in Ophthalmology at Nassau County Medical Center in Long Island, New York.
Interests
Dr. Zelko is an avid volleyball player and golfer. He also volunteers his time as an assistant volleyball coach at Santa Barbara City College.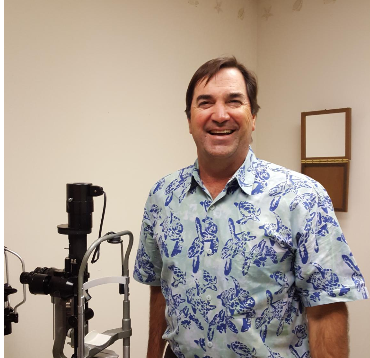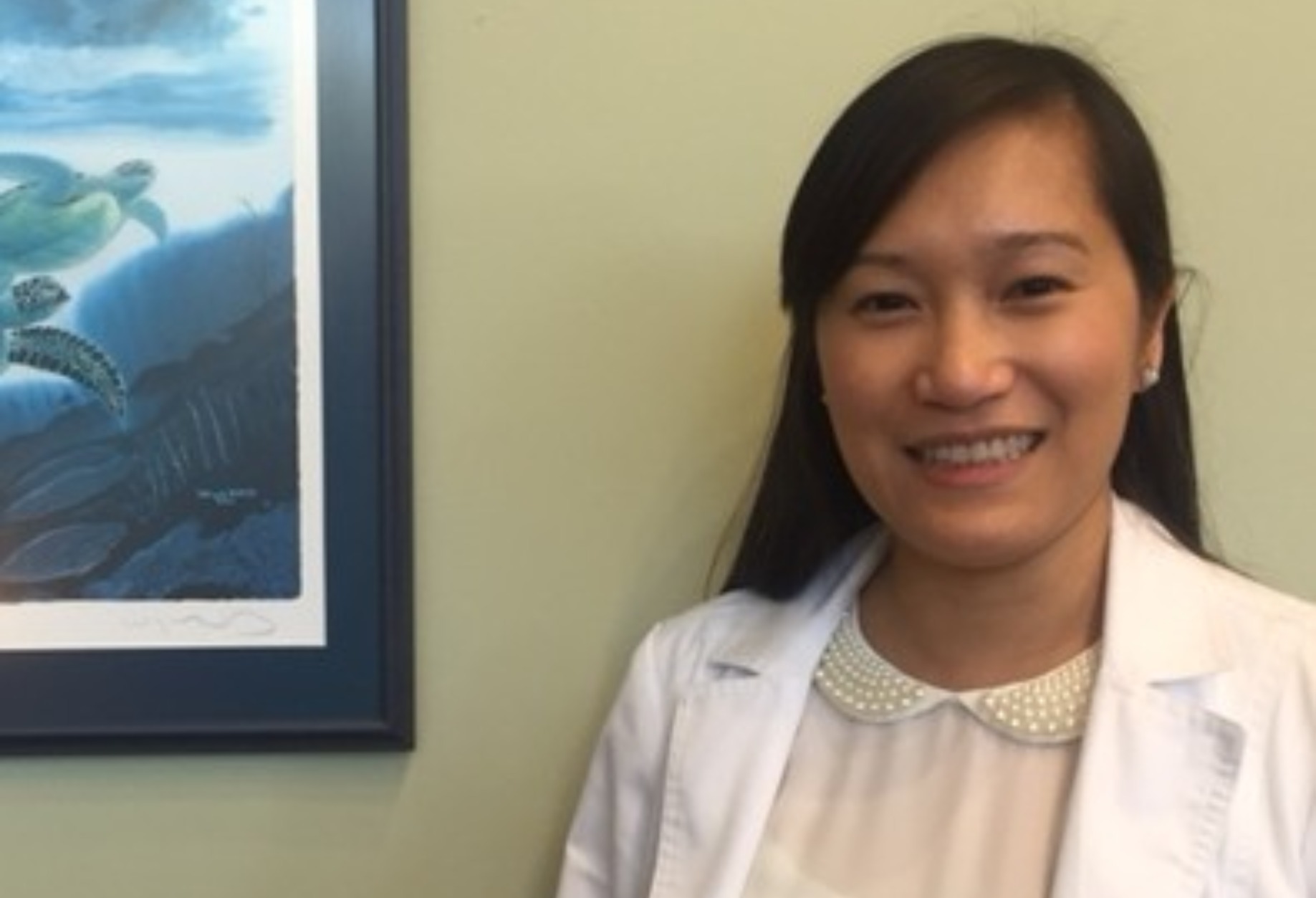 Bio
Dr. Nguyen was raised in San Jose, California and relocated to Santa Barbara in 2015. Dr. Nguyen provides primary optometric care, contact lens evaluation, and medical management of ocular diseases. She is also certified in the diagnosis and treatment of glaucoma. Dr. Nguyen is fluent in English and Vietnamese.

Education:
Dr. Nguyen earned her Bachelor of Science in Biological Sciences from the University of California, Davis. She then obtained her Doctor of Optometry degree from Southern California College of Optometry at Marshall B. Ketchum University. Dr. Nguyen completed her clinical externships at the Naval Hospital in Yokosuka, Japan, Veterans Affairs Hospital in Las Vegas, Nevada, and Wellish Vision Institute in Las Vegas, Nevada.
Interests:
In her free time, Dr. Nguyen enjoys traveling, new culinary experiences, baking, arts and crafts, and spending time with her family and friends.
Want to pay your bill?
Click the link to the right to go to our secure site
You must have available from a recent invoice:
1-Code ID#
2-Access Number